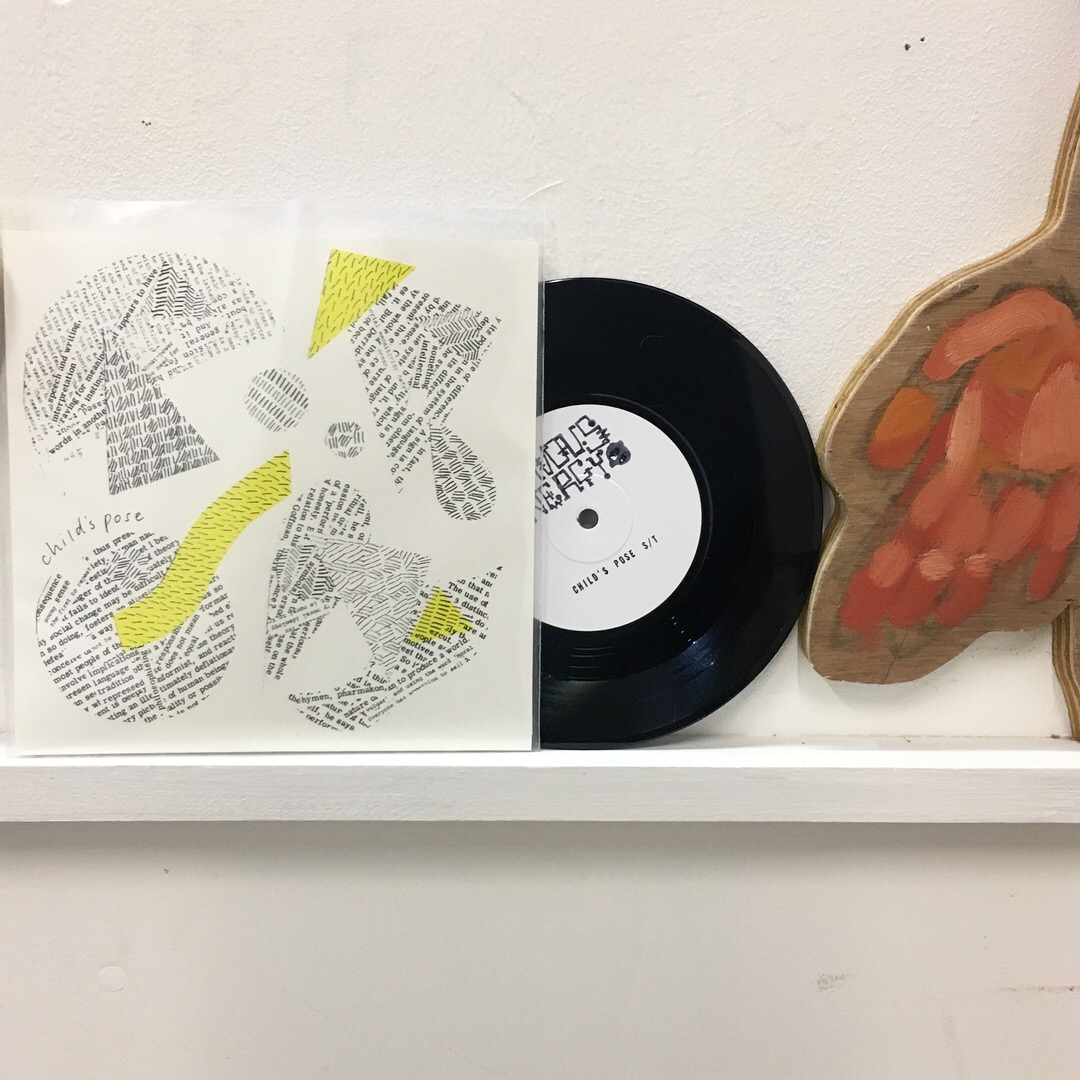 Child's Pose - S/T 7"

It's break time and alumni of Sauna Youth, Nekra, Sarcasm, Woolf and a hundred other top set London groups have tied their laces together just to feel a feeling. Falling into each other, these elements together make a truly delightful heap. This is Childs Pose's debut single, four class-clown chants of caustic, affecting pop that blend elastic snark with darker energies. While you'll hear all the best sonic trademarks from each member's other efforts, this still feels new, like a fully-realised curriculum of dynamic, surprising, stop-start punk rock. There's a manic rush of hopeful, delayed gratification and in these songs, like drawing a smiley face on a cracked egg full of soil and seeds. Check in every day. Yes, you're getting warmer. You're feeling better.
- Bryony Beynon
Released March 28, 2018
Child's Pose is: Kai, Oli, Richard & Sop
Art by Sop
Recorded by Richard Phoenix at Queens Road Peckham Arch
Mastered by Daniel Husayn
Available here.