Tube Lines


︎ Video by Jack Barraclough

---
A collaboration between artists Nnena Kalu, Mark Lawrence, Linda Bell, Pardip Kapil, RIchard Phoenix and Charlotte Hollinshead.

Based at Studio Voltaire in Clapham we worked together to find and record the musicality in each's individual practice. This audio was then fed down tubes to be carried around space and activate the tubes through vibration.

This work was shared at an exhibition event in Enclave Studios, Deptford and a live, evolving installation at Tate Modern.

︎ Read a full evaluation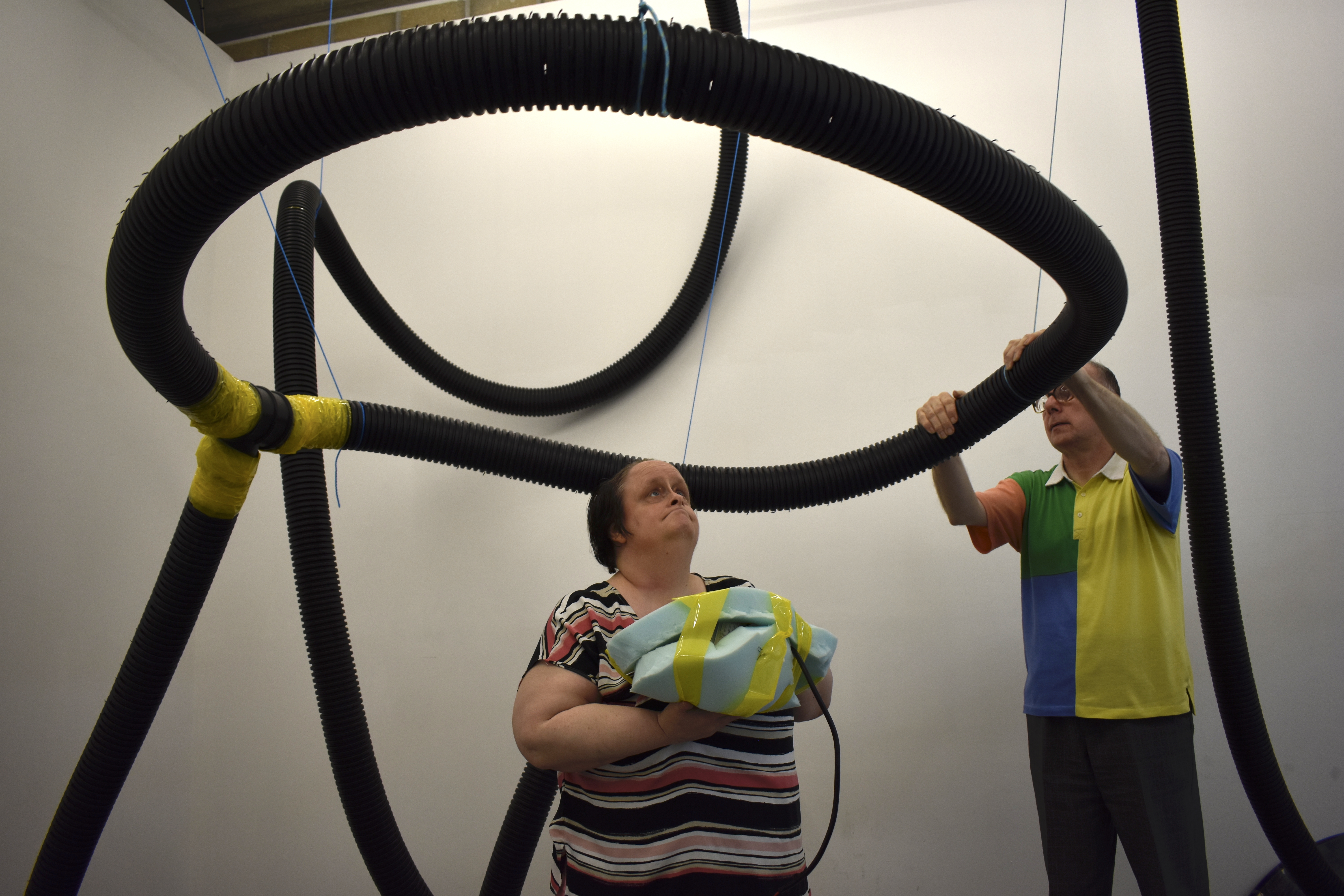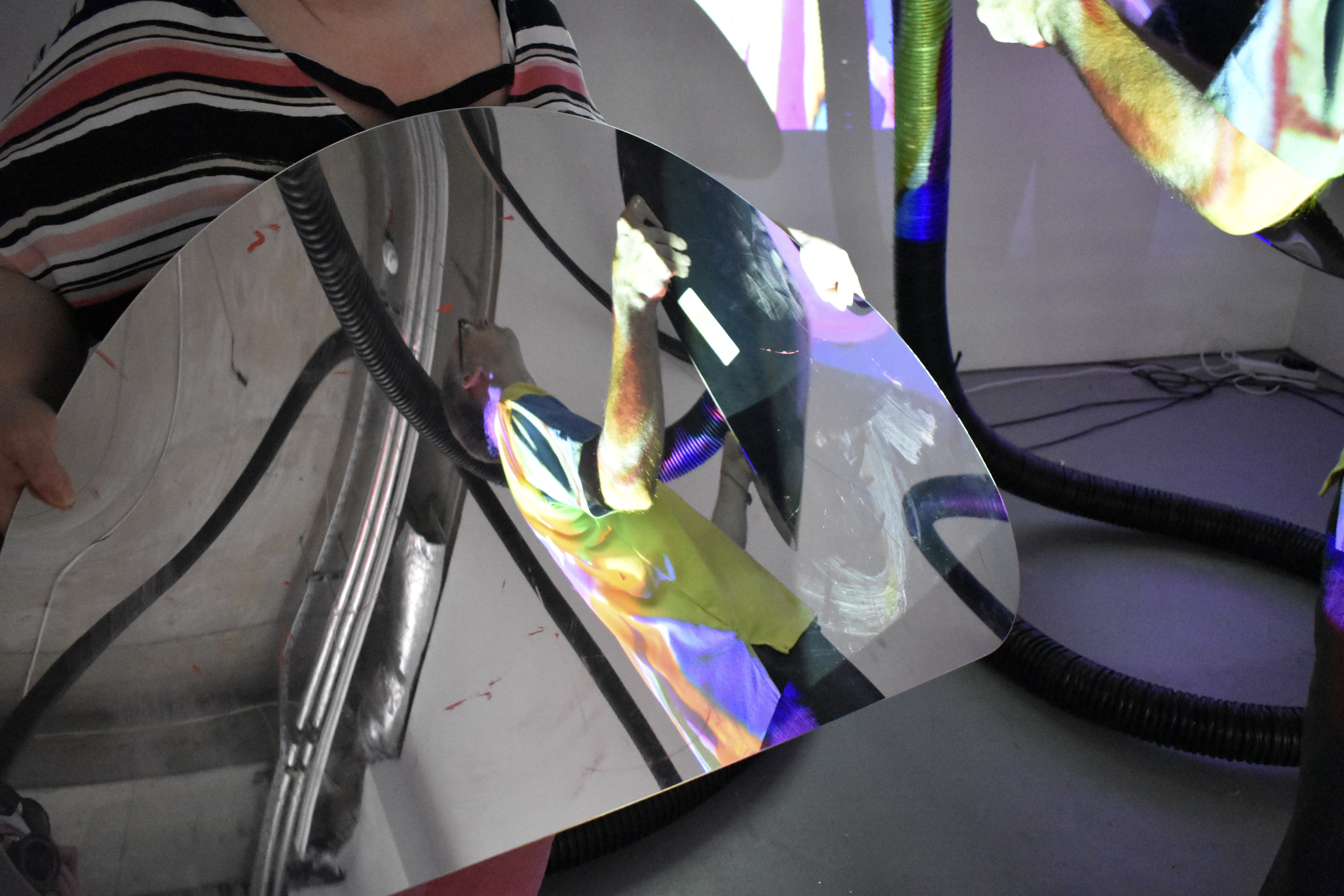 ---
Process: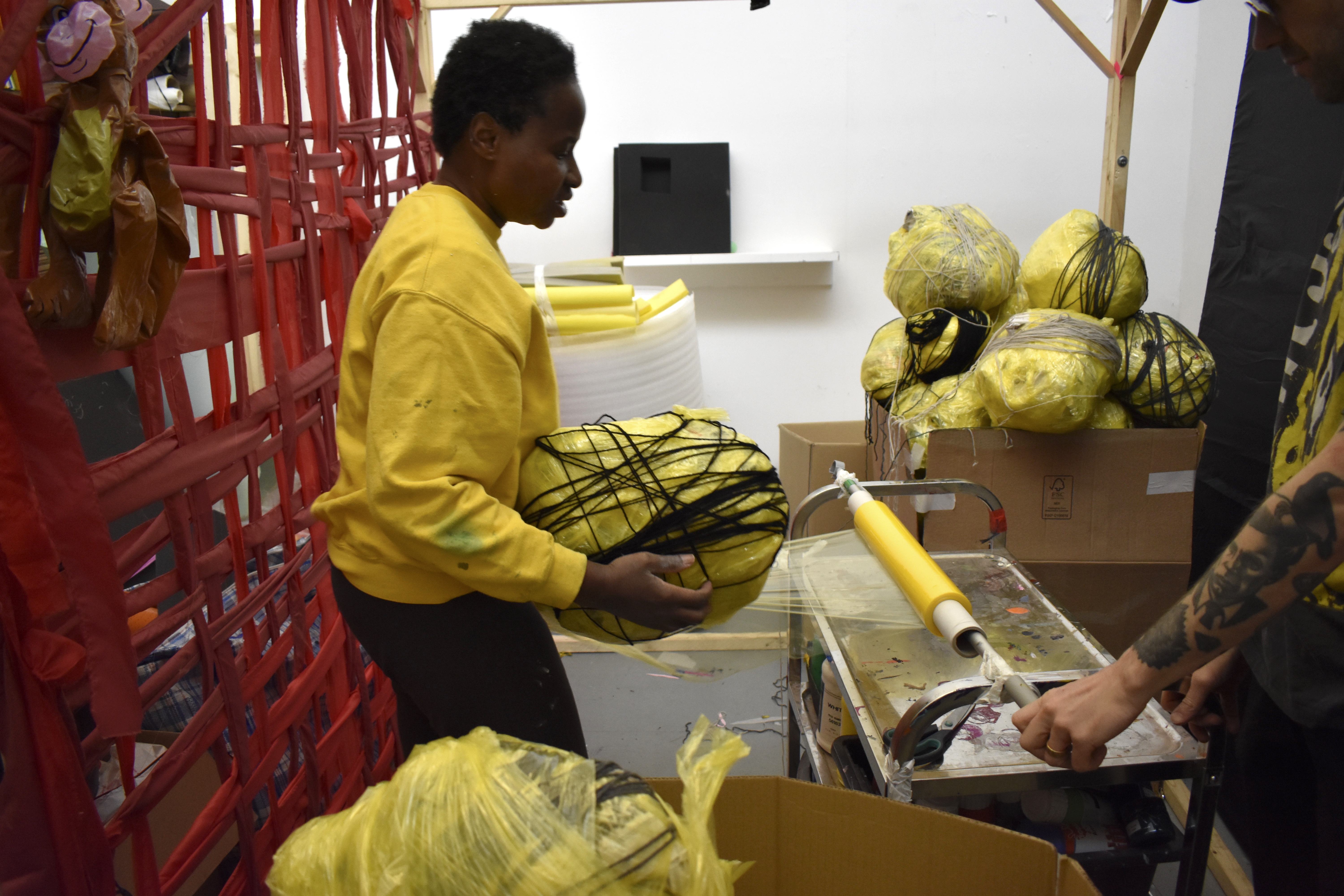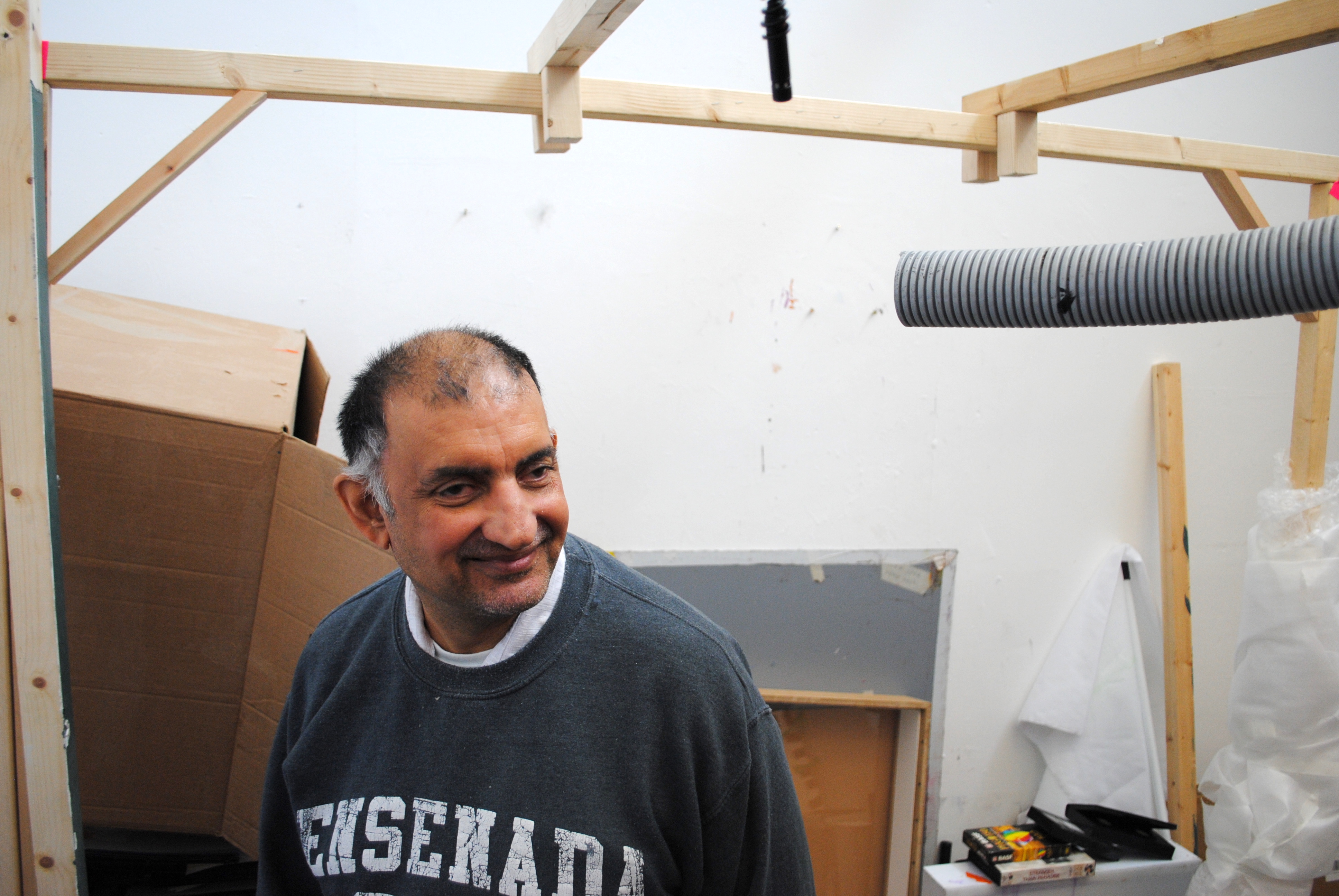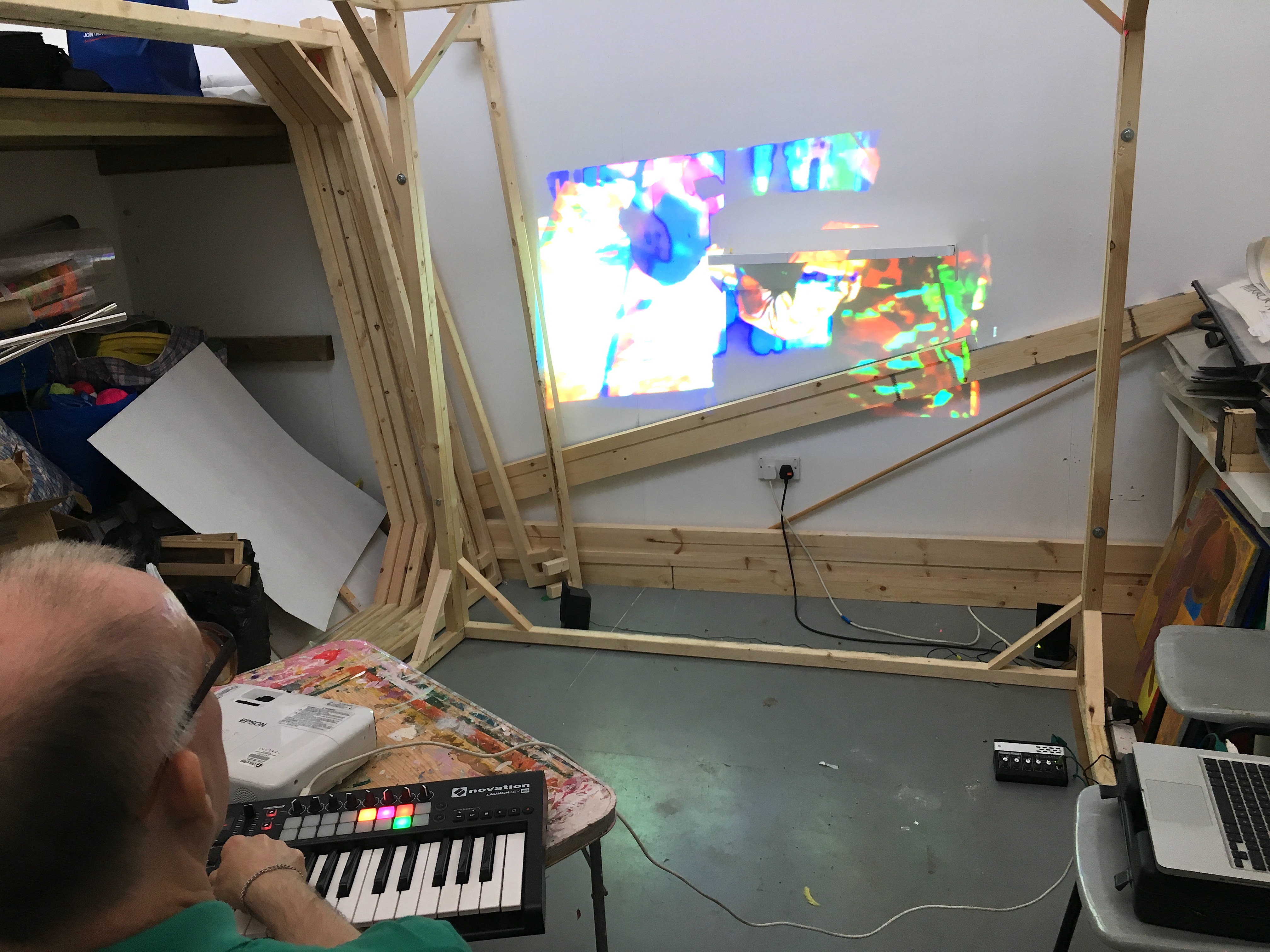 ---
At Studio Voltaire with the artists testing tubes:



At Enclave with Ivor and Rosie installing: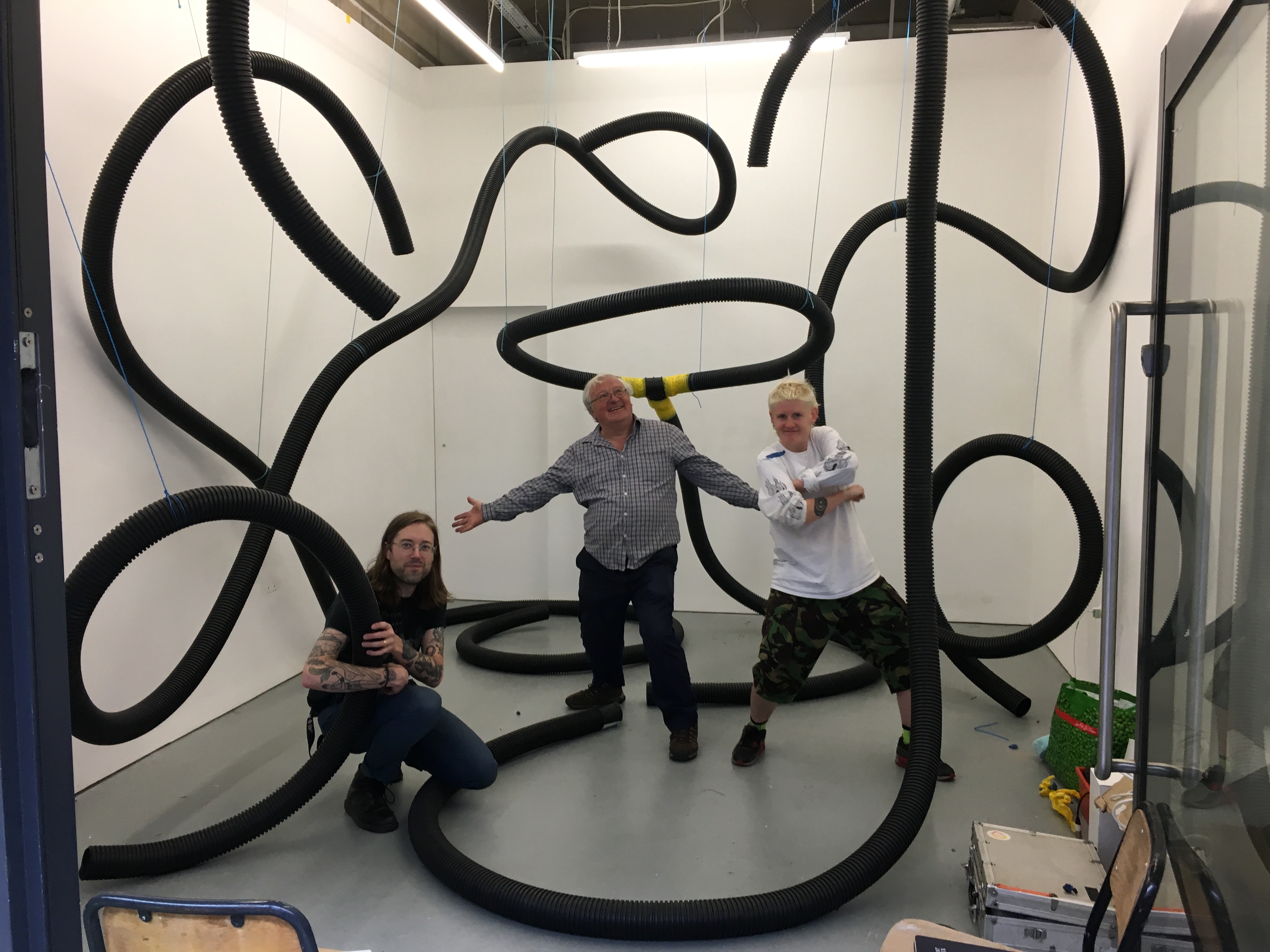 ---
Nnena, Mark, Linda and Pardip are supported by Action Space. And I was kindly supported by Help Musicians UK to participate in the project.

This is an evolving work, please get in touch if you're interested in supporting it's development.